This is Absolute Abhorrent evil from hell and a clear sign of exactly what is going on in this world right now! These persons that do this to Christian's are all supporting the decadent rampaging diabolical evil that is loose upon the world! This evil now has major cohort sponsors in all sectors of societies from Governments and Education Systems with of course the Marxist Communist Atheist agenda and the evil false religion political ideology of Islam.  Which have all joined forces to destroy Christianity and God's Church on earth! We in America the one nation founded under God the Judeo-Christian God Jesus Christ, which was built on the bedrock of core Biblical Precepts has been under attack for decades by Satan, as America being the Crown Jewel to conquer and destroy; in order to envelop the entire earth in darkness and despair! All of this being done to facilitate the bringing on of the antichrist who will then rule the people as their god!

Here in America the agenda is in full swing with the Democrat Party which is now the "atheistic communist satanic party" having been the weakest link to break the back of this system and infiltrate the entire government and military by injecting it with the toxic evil poison from the lying serpent from hell; who right from the beginning has been the destroyer, that father of all lies Satan. Anyone with their wits about them can look at what the Democrat Party has become and then see how that overlapped into the many so called Republicans, many of which have caved in to this evil and are part of the agenda now, not doing their actual job to Defend and Protect the Constitution of the United States of America and its People! This One Nation under God is seething with absolute evil and each time I see what the Democrat Party has become and represents, I'm am truly sickened to not only see what they have become as a governing body but moreover what they've promoted and caused so many citizens to become as well; as they fall into lockstep with the agenda!

This is now a pagan, secular heathen nation of debauchery; punctuated with some Good Will and remaining Christian Values being continued by sincere persons, but, all in an uphill battle to survive the evil that is sweeping around the globe! We Christians can't win this war by our own volition and even steadfast devout faith alone, because the pits of hell have been unleashed upon this earth material realm! And now the only way to stop what is happening is God Almighty through Jesus Christ returning to finally judge it all; and cast all evil into the bottomless pit for eternity, just as "The Holy Scriptures" "The Word of God" have told us for thousands of years! Amen.
God bless you!

Brother in Christ Jesus,
Lawrence Morra III

https://lawrencemorra.com/2020/09/05/the-marxist-propaganda-in-a-world-going-bonkers/

https://lawrencemorra.com/2019/07/18/the-enemy-of-civilization-islam/
NarrowPathMinistries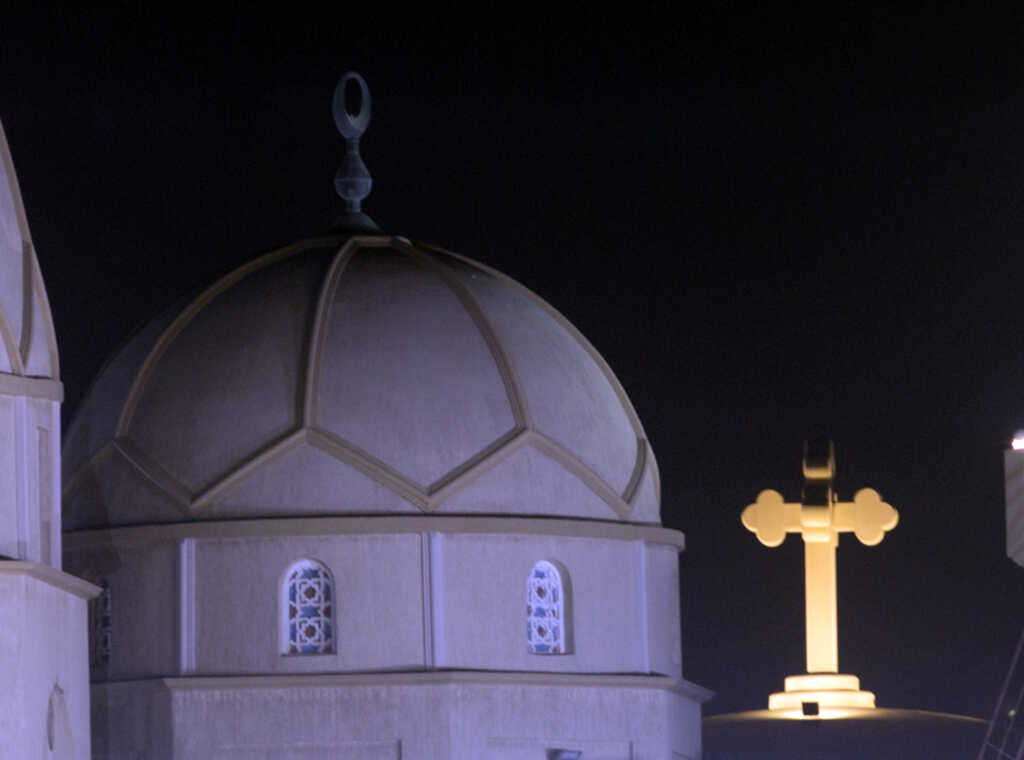 ByBilly Hallowell Editor
Coptic Christian students at a school in Egypt were recently forced to remove cross jewelry and were subsequently beaten by teachers and students, according to persecution watchdogInternational Christian concern.
These incidents reportedly unfolded at an elementary and middle school in Egypt's Minya Governorate.
One of the episodes issaid to have involveda female teacher who allegedly attacked a male child. The teacher not only purportedly participated in the assault, but also encouraged other kids to take part.
The group allegedly removed the cross, took the pendant away, and destroyed it. These shocking actions are said to have had the support of the headmaster at the school.
Childrenreportedly told their parentswhat unfolded, with news of the assaults later reaching persecution watchdogs and media outlets alike.It is unclear if any subsequent action was taken by government officials.
Christian Solidarity Worldwide…
View original post 403 more words