It's ALL Insanity and "Bull Shit" brought to the world by the Most Evil among us and the Rest that just find it "so easy to go along with Evil" than say I won't cooperate with this "Off the Wall Nonsense!" There is NO PANDEMIC, it's a GIANT LIE!!! WAKE UP!!!

God Bless You!
Brother in Christ Jesus,
Lawrence Morra III

I have driven semis commercially hundreds of thousands of miles and if I was still on the road trucking I would drive to where these boys are now and protest with them; Damn Straight!

BACK AT YA C'MON.
The Most Revolutionary Act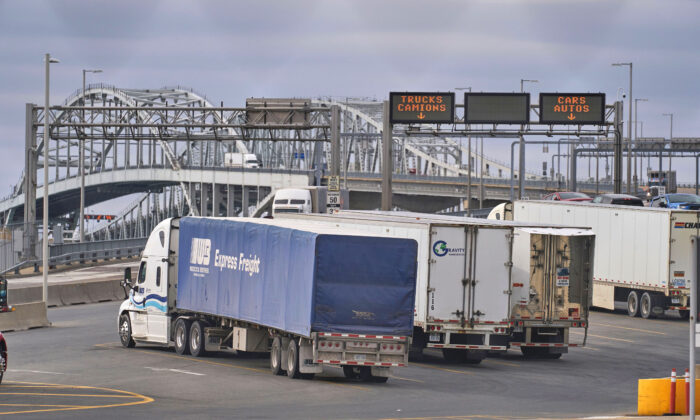 A  convoy of truck drivers took to the streets on Highway 75, Emerson, Manitoba near the U.S.-Canada border on Jan. 17 following the introduction of new COVID-19 vaccination requirements on truckers put in place by the Canadian and U.S. governments.
The Royal Canadian Mounted Police (RCMP) said that a "large number of vehicles" were involved in the "demonstration" near the Emerson Port of Entry, affecting both northbound and southbound lanes. The RCMP was monitoring traffic flows onsite.
In a video shared on Twitter, protestors in the fleet can be seen flashing signs such as "Last year's heros, this year's zeros" and "My body, my choice" in the early morning of Jan. 17.
Drivers were circling the MB-75 "between Emerson Duty Free…
View original post 129 more words