Let Go and Let God!

"Do I want to understand and control my life, or do I want the peace of God?

Here is the catch, you can't have both. This is the fundamental decision that will determine the level of peace in your life.

I have decided I would rather know that God's got it than to know what God's doing in my life."

My man you put it spot on! What does it mean for us to give all kinds of lip service or say prayers so beautifully in public or even alone if our hearts aren't truly given and entrusted to Him our Lord and Savior; if we really don't fully "Trust in Him!"

"Trust in the LORD with all your heart, and lean not on your own understanding; in all your ways acknowledge Him, And He shall direct your paths." Proverbs 3:5-6

Saying that and meaning it, by living it, and truly putting it into practice day in and day out is not so simple for we fallen creatures of habit, and especially for those who seek convenience or worldly satisfaction; which I know you will agree with me is a majority of the human race especially in these spoilt modern times of so much decadence or glitter and fool's gold so many are playing the game and living in the "ways of the world;" but here and there making a statement to look good and delude themselves in the end! Too much fakery or B.S., come on how can I be wrong when we see what the world governments and many officials have been doing to us and still are with the massive NWO agenda to change the political landscape and indeed the human race into something ugly! Look how many did and still are going along to get along with the world's heinous ways! I see them all around me not wanting to make waves or stand out because they are afraid or just too damned lazy to fight back! I'm not, I'll willing to die right now if they came to say I can't believe as I do and I must get the jab with a passport; to which I would reply, kill me now, or get the hell out of my face you devils!

No we must be committed and genuine in our prayerful supplication on bent knee and totally committed; although nobody is capable of doing a perfect job in our current state of being, we are capable of not being bullshit artists if we so choose! I tell you this from my own experience because I've been there and done that; making a valiant effort and being a good ole boy for varying stretches, but my habits or flesh nature got in my damned way time and again! Remaining vigilant is a tough road, many bumps and potholes or even a ditch all over the place. Are they all there to test us or make us stronger as we learn by trial and error or is it just because we and this world are damaged merchandise from the get goes? We know the answer to that or at least I've learned its both! Why then should this even be going on? As I see it to grow, and truly become the greater or better part of our nature; what Abe Lincoln referred to as, "the better angels of our nature!" That seed of greatest within that God planted in us before we were in our mother's womb, must be nurtured and weather all the storms and trials of life in order to become the unique beautiful being and child of God He intended; to be Born Again!

41 "Watch and pray, that ye enter not into temptation: the spirit indeed is willing, but the flesh is weak." Matthew 26:41

Let's put it this way; I know this from factual experience and what God demonstrated to me through others and my own suffering, that it's like the tempering of steel; being placed in that red hot fire to then be pulled out and immersed into the cool, refreshing life giving water, changing the inner character, the very molecular structure of that piece of metal from within; making it much stronger and better than what it began as; when it came from the ground and dust!

And let's admit it, there are so many temptations out there to be had today; overwhelming opportunities to sin while that enemy the Devil is right behind watching, for another opportunity, to stick it to us if we let down our guard, and man do I know I messed up and let it happen again to me, taking another knife to my heart; not that I was terrible or evil, but, I just allowed the door to be open enough that the snake slithered on in and bit me! That's all it takes because the enemy is powerful and so deceptive; especially catching us in our weak moments, and we all have them! Then add to this the simple truth that there are those individuals out there among us that will do any of us great harm with pleasure if given the chance, as they have darkness in their souls loving to inflict misery upon the good; and I was a victim of that as well; "screwed, blued and tattooed" by such agents of the Devil; they were even wolves in sheep's clothing, really fooled me. There is great good in this sadness, not just that I found out the hard way that I'm far better than them, but also because, I also learned that "what doesn't kill us makes us stronger" for sure, much stronger and wiser; and those that did those evil deeds to me are weak and doomed, which is what they wanted; so it's a win, win and they get what they deserve too!

To conclude, I say all this which you share is beautiful enlightenment and for sure the wisdom is here in all of these words, but, keep it all in check with this one other passage that works for me when I think of it, especially if I'm feeling my flesh crying out for more freedom to slough off into the material secular world!

"Therefore, my beloved, as you have always obeyed, so now, not only as in my presence but much more in my absence, work out your own salvation with fear and trembling, for it is God who works in you, both to will and to work for his good pleasure." (Philippians 2:12-13)

Thanks to our Lord Jesus Christ, who truly is my life!
God bless you.

Brother in Christ Jesus,
Lawrence Morra III
NarrowPathMinistries
ByKelly M. Williams-March 19, 2021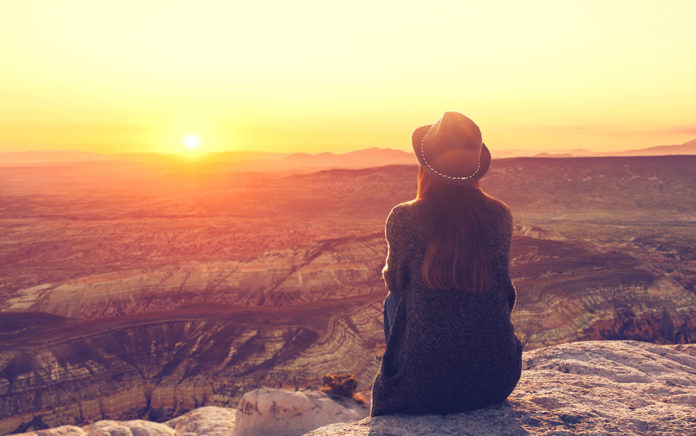 Where to find the peace of God in the circumstances of life
It is possible in spite of great grief, sorrow, loss, discouragement, confusion, pain and broken relationships, to learn how to live in the peace of Jesus and return to peace when ambushed by the anxieties and the brokenness of this life.
All of us battle anxiety.
All of us struggle to live in the peace of Christ. All of us struggle to remain in perfect peace.
However, the Prince of Peace, Jesus, can restore peace to you regardless of how the world around you tries to take it from you.
The apostle Paul told the Philippians in Philippians 4:6 not to be anxious about anything, but in everything by prayer and supplication with thanksgiving let your requests be made known to God.
If you and I are going to live in…
View original post 1,324 more words