Eight year old student Zachary Lanterman, who is home schooled, works on class work at the computer at the Pride School in Atlanta, Georgia December, U.S. on 7, 2016. REUTERS/Tami Chappell

Spot-On! This article says it like it is, and we see the results of the dumb-down policy that's been taking place in our school systems for decades! But so now they want to botch things up even more so we will eventually have a majority of idiots running loose in the streets waiting for Big Brother or the Communist leadership to toss them a bone!

Here is what I had to start out saying to point out why we have this madness in the country; and a total fool in the White House!

And so this is what the Criminals of America in high positions and politics along with multitudes of foolish completely dysfunctional liberals and many other confused simpletons illegally and fraudulently made sure they assured his victory.
That person is obviously Crazy Joe Biden. I'll leave the lick to this article for your convenience!

Thank you.

Lawrence Morra III

https://lawrencemorra.com/2021/06/13/the-catholic-league-released-a-report-on-just-how-catholic-biden-really-is-and-it-will-likely-blow-your-mind/
NarrowPathMinistries
ByMichael Gryboski, Christian Post Reporter| Monday, June 07, 2021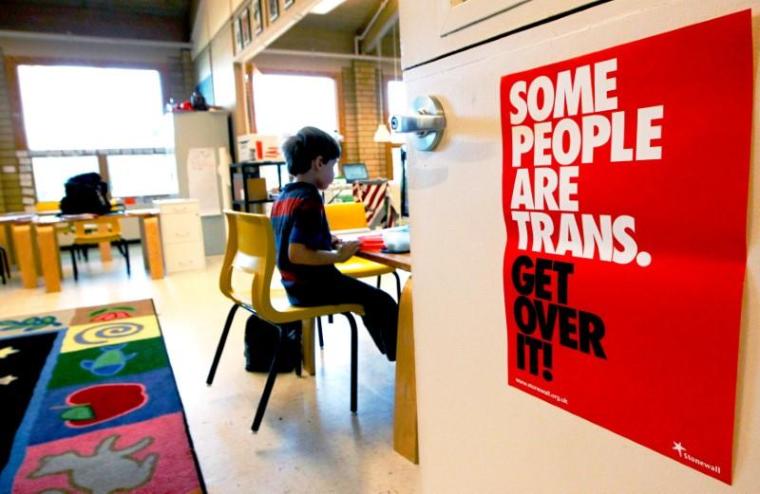 A teacher in Virginia has filed a lawsuit against his school district after its leadership put him on leave for rejecting policies that would implement transgender ideology in local schools.
Byron Tanner Cross, a physical education teacher at Leesburg Elementary School,filed suitlast week against the Loudon County School Board for disciplining him for expressing concern over a proposed policy.
Filed in Loudon County Circuit Court, the suit accused the board, Interim Superintendent Scott A. Ziegler and another official of "viewpoint-based retaliation."
"… this case is not about how schools should treat students who struggle with gender dysphoria," stated the legal filing.
"It is about whether public schools can punish a teacher for objecting, as a private citizen, to a proposed policy, in a forum designated for the…
View original post 523 more words